Disney gets approval from China for its Fox acquisition, sending shares of both companies up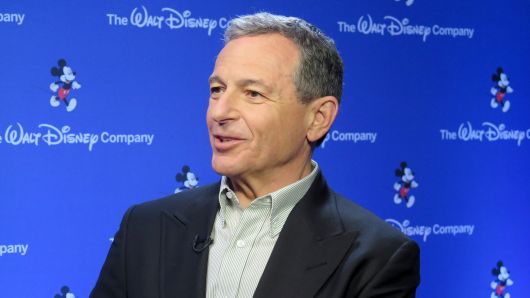 Bob Iger
Chinese regulators approved Disney's proposed acquisition of Twenty-First Century Fox assets Monday, CNBC has learned, sending each company's stock higher.
Shares of Disney rose roughly 1 percent, after initially trading lower Monday morning. Shares of Fox rose 3 percent.
The deal still needs regulatory approval from several countries, but the unconditional Chinese approval marks a big hurdle for Disney, amid ongoing trade tensions. U.S. antitrust regulators approved the deal in June, and EU regulators approved the deal earlier this month — though both attached divestment conditions.
A deal could be completed as early as spring 2019.
Disney initially agreed in December to buy the majority of Fox for $52.4 billion in stock. The deal at the time included Fox's movie studios, networks National Geographic and FX, Star TV, and stakes in Sky, Endemol Shine Group and Hulu, as well as regional sports networks.
The company later upped its bid north of $70 billion, beating out CNBC-parent company Comcast in a bidding war.
Disclosure: Comcast owns NBCUniversal, the parent company of CNBC.
—CNBC's Alex Sherman contributed to this report.
This story is developing. Please check back for updates.
More